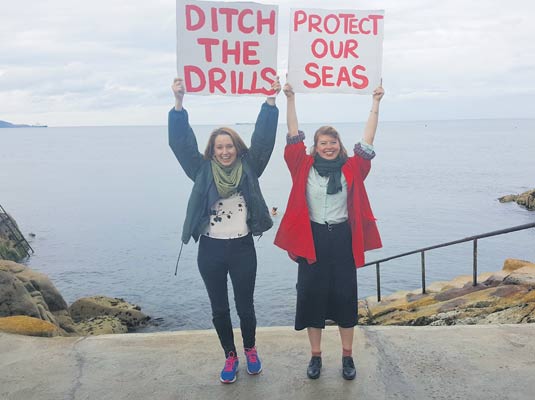 Calls to cease further explorations for oil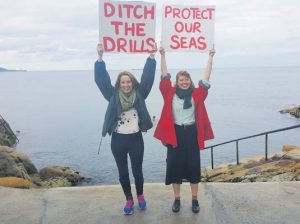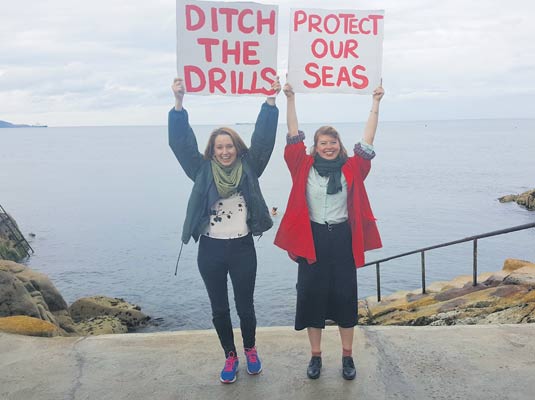 SANDYCOVE could be affected by offshore oil drilling that would damage local "delicate habitats", according to local Green Party reps.
Una Power, Green Party Representative for Killiney-Shankill is calling on the government to cease further exploration for fossil fuels off the coast of Dun Laoghaire.
Oil exploration is set to start at Kish Bank, just 10km from Killiney Beach.
"This must be stopped," Ms Power told the Dublin Gazette.
Providence Resources Plc, the Irish-based Oil and Gas Exploration Company, holds a licence, granted by the  Department of Communications, Climate Action and Environment to allow for the planning, consent and drilling of an exploration well on the Kish Prospect.
Ms Power said that it is "incredibly worrying that the Government are continuing to grant licenses to explore for fossil fuels, knowing the challenges Ireland faces in meeting our climate change targets, and the negative environmental and health impacts fossil fuels have".
"We're calling on the Government to stop the granting of licenses. Oil exploration is set to start at Kish Bank, just 10km from Killiney Beach – this must be stopped."